Lucca is a restaurant-bar in Bebek, Istanbul that is known for its lively style in food, drink and music.
Menu
Reservation
Since its opening in 2004, Lucca is known for it's creative and trendy cocktails, dinner & brunch hours, buzzing night scene, and modern gastronomic kitchen. Lucca's menu is a blend of Mediterranean and world cuisinies, with unique local twists on classics. With a menu that appeals from breakfast to late-dinner, it has signature dishes such as Breakfast Bowls, Turkish Artichoke Dip , Duck Pappardelle, Lemon Sea Bass , Sushi plates and colorful tacos. Lucca has an award winning, well known bar and mixology program as well as an eloborate wine list . The classic cocktails of Lucca include; Satsuma Vodka, Chili Loco, Placebo and Brazilian Cooler.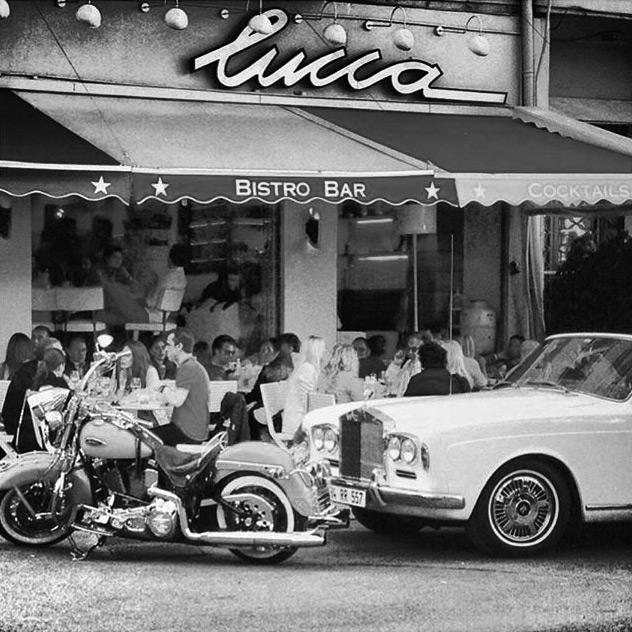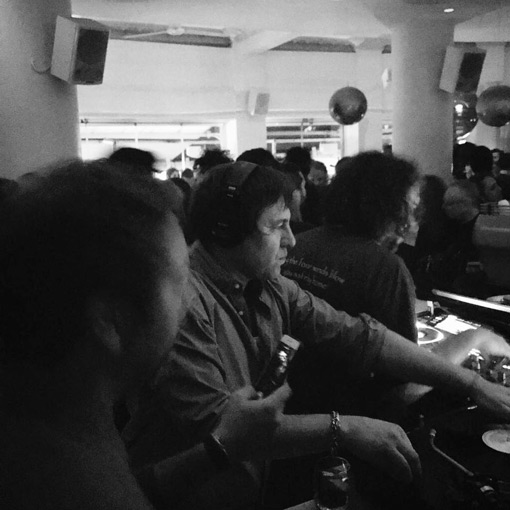 Lucca is known for all-day liveliness. Lucca, which is known for its creative cuisine, colorful dishes, cocktail and extensive wine menu, and a lively atmosphere, with a wide menu that appeals from breakfast to night, all day. It hosts lively bar hours where famous DJs make music at night after dinner.
​Modern, Cosmopolitan & Hip
Wallpaper, the world's most important design and life magazine defined Lucca as "..undeniable leader of the pack, by day perfect spot to mingle with Istanbul with bebek's hip cafe Society, by night things ratch up…". Condé Nast Traveler US, called Lucca , "The hip restaurant of Istanbul" the Financial Times, listed Lucca, in the list of "10 most important nightlife destinations in Istanbul"; In addition to being featured in many international publications, Lucca is also the winner of the awards "Best Café-Brasserie" and "Best Bar"  by Time Out Istanbul.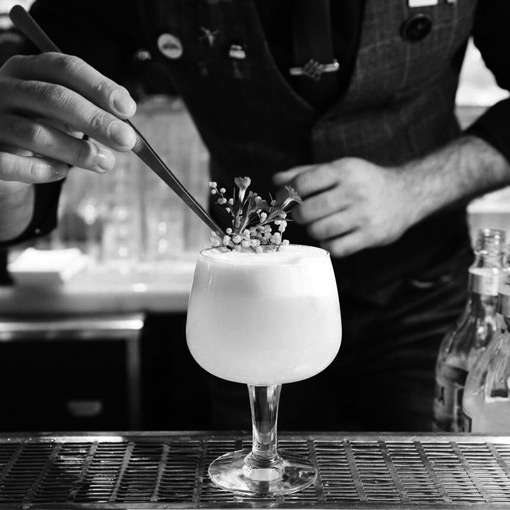 Lychee Martini is a signature drink that keeps Lucca style alive both with it's appearance and taste.
It is among the favorite cocktails of Lucca with it's unique taste and color embalming the exotic Lychee Fruit.
Cosmopolitan, or informally cosmo – the ever well known and adored by all cocktail lovers in all seasons; vodka, freshly squeezed sweetened lime juice and cranberry juice served to perfection is a familiar taste and a go-to choice of Lucca lovers.
A Lucca classic; Satsuma Vodka! It has been the most popular and indispensable cocktail since the opening of Lucca. Fresh and slightly sour Satsumas specially brought from the Aegean pearl Bodrum, are served fresh every season.
An ancient formula from Southern Italian cuisine, Seabass with Lemon is among Lucca's most classic signature dishes. It entered the Lucca menu in 20015 by Luigi Fracella, our Italian chef at the time.
It was first introduced to the menu of Lucca in 2010. While in search of a different hummus recipe, the legendary Artichoke Paste emerged with our consultant chef of the time, Willy Moya.
Added to Lucca's mini burger series as a special delicacy, Tuna Burger with its Asian sauce is a very sophisticated flavor developed in accordance with the gastro-pub concept. Periodically updated as a surprise flavor…
A Tale Of Two Continents: Europe
A string of villages, now absorbed by the city, runs along both shores of the Bosphorus. For Istanbullus, each retains a distinct character.
Condé Nast Traveller Magazine
10 of the Best Clubs in Istanbul
If you want to venture further up the Bosphorus, and the Istanbul social ladder, follow the phalanx of Porsches trailing towards Lucca.
The Guardian
Istanbul: Sharing the Wealth
After-parties in hotel penthouses at the new W in Akaretler or the Witt Istanbul Suites in Cihangir are a popular way to celebrate wealth, too, as are gatherings at villas on the Bosporus.
Jonathan Gorvett, The New York Times