Lucca Beach: Where To Go In Bodrum, Europe's New Summer Hotspot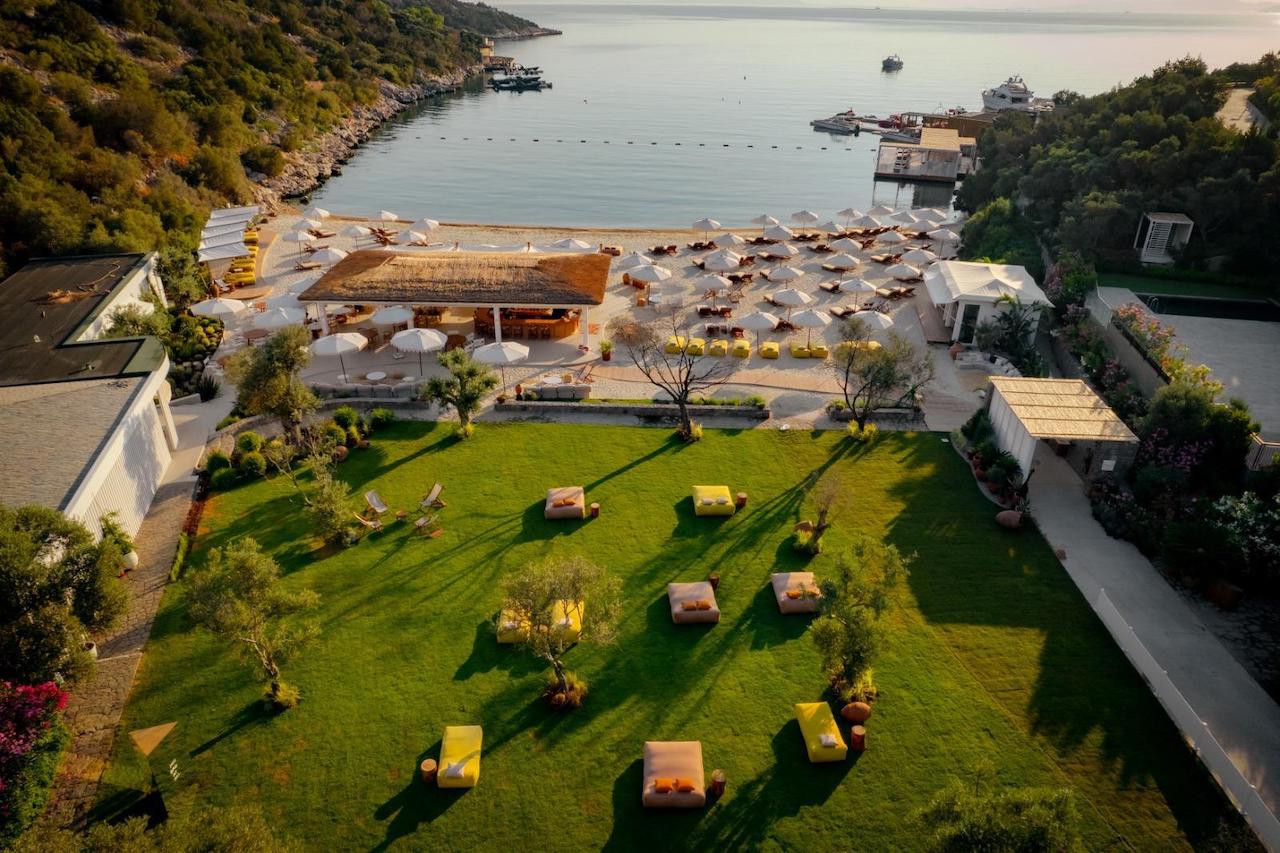 A small port city in Turkey has become one of the most coveted luxury travel hotspots for the summer. The dreamy, seaside city of Bodrum is under the radar yet has all of the same qualities as other popular Mediterranean destinations: five-star hotels, an amazing food scene and energetic beach clubs. Europeans have been flocking to Bodrum for years, but Americans are just now understanding the allure of this city.
"With slick infinity edge pools facing the Aegean, celebrity-approved beach clubs, spas with steamy hammams, and sunbathing nooks shrouded by olive groves, the see-and-be-seen destination is a revitalized alternative to St. Tropez and Mykonos," Bloomberg wrote of Bodrum.
Located on Turkey's southwest coast, about an hour's flight from Istanbul, Bodrum has been dubbed a "hotspot for celebrities, models, upper-class bohemians and the monied elite," according to Jenny Southan of Globetrender. During the summer especially, Bodrum is buzzing with travelers from all over the world.
Some of the trendy resort groups that have opened locations in Bodrum include Edition Hotels and Six Senses. The chic beach town also has plenty of famous restaurants and beach clubs — one of the most popular being Lucca Beach, the beachside version of Cem Mirap's world-class Lucca Istanbul. Located in the iconic Paradise Bay, Lucca Beach offers fresh food featuring local ingredients like fish taquitos, wood-fired pizza, delicious burgers, and more. The cocktail list at Lucca Beach is Mediterranean-inspired with drinks such as Satsuma coolers, the Lucca Classic, and Turkish Fig Margaritas.
Lucca Beach brings together jet-setters and beachgoers from all around the globe who are looking to indulge in flavorful food and expertly crafted drinks. Despite sitting at the nexus of the Aegean and Mediterranean Seas, Bodrum does not have as many beaches as other areas do, so Lucca Beach is all the more special. It is open from 10:00 AM to 7:00 PM daily and is coveted as one of the best party venues in the Mediterranean for those in the know. Lucca Beach regularly features internationally renowned DJs and other live entertainment. This summer, starting on June 24th, Lucca Beach will have performances and DJ sets from Desiree & Chambord, Stasi, Dixon, Pawsa / Yoko / Art Department, Leo Leonski, Carlita, Palms Trax + Garan Garan + Debora Ipekel, Dekmantel Soundsystem + Mafalda + Vamonos Soundsystem, Adam Port, Nu Geneva Live / Motorcity, and more.
Lucca Style's other establishment in Bodrum, Lucca By the Sea is a premier restaurant located in the illustrious Mandarin Oriental Resort. Led by Chef Hüseyin Kılıç, the culinary team presents a remarkable Turkish fusion gastronomic journey to guests as they enjoy the sleek and peaceful design and views of pristine coastal vistas from the expansive deck.
As it stands, Lucca Beach is the epitome of summer indulgence in Bodrum. With its picturesque location in Paradise Bay, fresh cuisine featuring local ingredients and cocktails inspired by the peaceful yet indulgent Mediterranean lifestyle, it has become a magnet for international travelers and summer partygoers alike. Offering both relaxation and vibrant entertainment, Lucca Beach is a must-visit destination for those seeking unforgettable experiences in the Mediterranean.
Check out their Instagram for updates, and be sure to include Bodrum and Lucca Beach in all future summer plans.
You may be interested in other articles: